The purpose and mission of Youth Voice Initiative is to give a voice to the countless number of children who daily become victims of child predators. These predators use every tool and deception possible to prey on their innocence. The problem has become increasingly larger and the existing laws are manipulated in a way that allows these predators to repeatedly victimize children. We believe that all children have a basic right to have their safety and innocence protected so that they may grow into confident, mature and productive adults. The Youth Voice Initiative is here to bring legislation to ensure that child safety comes first, as a society who doesn't cherish children have higher crime rates. The time is now to protect our children. We are a new, brave and bold organization where backing down from dangerous criminals is not a choice. It will not be easy or quickly accomplished since these pedophiles have created an multi-billion dollar industry out of the exploitation and abuse of children. It is therefore with great determination and dedication that we will undertake the task of dismantling their operations and provide justice for the victims. Our goals are to increase awareness and education for abuse prevention as well as to petition and sponsor legislation to make it more difficult for predators to continually offend and get off with minimal punishment. We have determined that legislation should be in place to insure that these predators receive appropriate punishments rather than escaping through loopholes. Additionally, we further hope to encourage victims to seek counseling and seek organizations to form alliances with to provide survivor support, creative outlets and other services.
BOARD OF DIRECTORS
Lika Saliscente - Founder/Web Mistress
Mike C. Cee - President/Treasurer
Petra Luna - Vice President
Cory Martell - Secretary/Advertising

YOUTH VOICE INITIATIVE IS A 501C4 REGISTERED NONPROFIT CORP.



Vital Communication

Print
To Report or Not to Report
By Sharon Womack Doty, J.D., M.H.R.
Consultant to The VIRTUS® Programs
---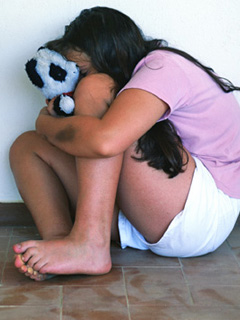 "To report or not to report" may be the question of the day. Several years ago in the aftermath of the death of a young child from abuse by his parents, several neighbors in a large Midwestern community faced criminal charges because they failed to report. In response to the questions from the District Attorney and the media, their response was always the same. They thought something was wrong but they had no proof. They could not be sure that the child was being abused so they said nothing.
The problem with that reasoning is that there is no reporting law in the United States that requires adults to report "when they know for sure" or "when they have proof of wrongdoing" or "when they have investigated to make sure it is a valid allegation." The law states that adults who are required to report must do so when they "suspect" that a "child" is being or has been abused.
The two key words for us to pay attention to are "suspect" and "child." According to the dictionary, when "suspicious" is used to describe something, the intention is to convey that something is "openly distrustful" or you are "unwilling to confide"1 in the person. We can apply this standard to the behavior of adults in our environment. If something about their interactions with children and young people appears to be either openly distrustful or you find yourself unwilling to trust the person, report your suspicion. If your concern for their behavior with a child or group of children is such that you are worried that confiding in the person would put a child at risk, trust your instincts and report your suspicion.
Although "suspicion" is found to be similar in most dictionaries, the definition for "child" is often varied under the laws of each state. Many define child as anyone under the age of 18. Others have narrower definitions or factors that can impact whether a person under 18 is a child under the law. For example, the law may say that a pregnant or married teenager is considered an "adult" under the law and some states say that anyone over 16 is no longer considered a child for purposes of these kinds of allegations.
Law enforcement officials and child protection services officials often say that they like for people to apply the standard "When in doubt, report." However, that is easier said than done. It is often difficult for us to know where to draw the line between communicating a concern and reporting suspected abuse. How do we know when the possible grooming behaviors we observe are a real threat to a child? When can we be sure that the behavior which raised our concerns is serious enough to warrant a call to child protection services or to the police?
One key to determining when to report suspected abuse is the child. If there is a child or a group of children that are being singled out for attention by the adult, it is time to report to the police or to child protection services. For example, if you notice an adult is giving inappropriate gifts to a particular child or group of children, it is time to let the authorities know what you saw so they can investigate the situation. If you find out an adult is emailing, texting, or calling particular young people after being told not to do so, it is time to report the suspicious activity to authorities. Call and report the person who continues to take pictures of other people's children without permission.
Reports are not allegations. They are reports. Reports only become allegations after an investigation by officials confirms that there is reason to believe that a child was molested. If you see behavior that seems like grooming to you, pay attention and remember that grooming by a child molester continues for as long as the perpetrator is in the life of the child or the family.
Regardless of the legal definition of "child" in your state, if you suspect that someone under the age of 18 is being or has been abused, report. Let the state agency responsible for investigations deal with whether, in fact, child sexual abuse has occurred. You may be that child's only hope of escaping a terrible, painful situation. You may be that child's salvation. Don't be like the people in that Midwestern city defending themselves against criminal charges because they failed to speak up for a child. Be the voice the child needs. When in doubt, report!

---
1 WordNet® 3.0, © 2006 by Princeton University.